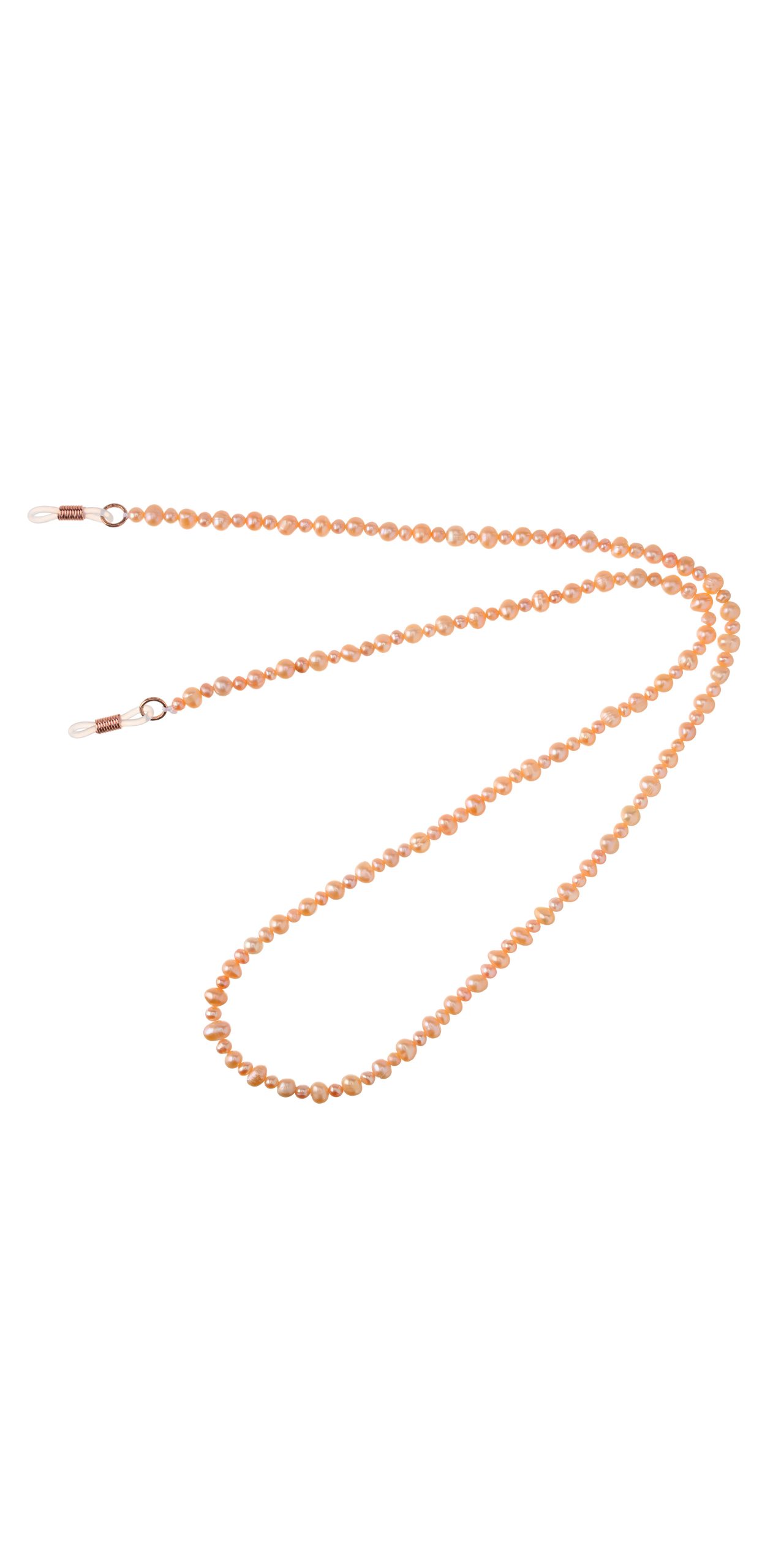 Add a dash of romantic, bohemian-inspired luxury to your look with this sunglasses chain by Talis Chains.
It's crafted from lustrous freshwater pearls, in a beautifully soft shade of coral pink.
Clear silicone hoops at either end to attach, with 18 carat gold-plated hardware.
To keep your chain in perfect condition, avoid contact with water, perfume, sunscreen, and oils.